2024 Registration


Coming SOON

We are the fastest growing Championship Football & Cheer Program in Levittown
At Levittown Pride Football and Cheer, we are strong believers in the ability of our youth to succeed. Our programming and activities are designed to help our youth reach their goals and fulfill their highest potential.
We are proud of all our children, and love watching them grow into bright-minded and confident individuals. See how we're involved in making a difference in our children's lives.
Paving the Way to a Brighter Future
We are a not for profit football and cheer league committed to providing the children of Levittown with the knowledge of sportsmanship and competition. We are a responsible league focused on teaching our children the value of sportsmanship, team play and the courage to never give up.

What does the league offer?
Levittown Pride has ample fields to play the game, which are all within close proximity to each other and right in the heart of the Levittown Community.

Levittown Pride is committed to providing your son or daughter with the best playing experience, while keeping prices reasonable. We would love to show you and your kids what we are all about.
Since 2013, Pride Football & Cheer has been nurturing and supporting our community's youth. All of our programs are designed with their best interests in mind. At Pride Football & Cheer, we provide our youth with the skills they need to thrive in society. From our Fundraising Opportunities to our Volunteering Trips, we have a variety of programs that are available to all. Browse through our services, and see the extent of what we have to offer.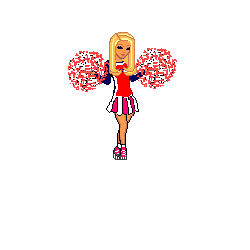 Don't Be the Last to Know!
Never miss a beat. Subscribe to our newsletter and get all the latest news sent directly to your inbox.
Info @pridefootballcheer.org